Summer Educational Program
Westfair Christian Academy offers to the public a Christian-based summer program that is both fun and educational! The program is for children ages 3 years to 6th grade. Our facility opens at 6:30am and closes at 5:30pm Monday through Friday.
We offer a Christ-centered Summer program which includes:
Affordable rates (discount for 2nd child)

Daily educational time with "Vacation Stations" which keeps your child on track with what they have learned during the school year.

Weekly activities, art projects, walks, water day, Vacation Bible School, etc.

Movie Day

Pizza Parties

and more!
Jacksonville Public Library

Skateland of Jacksonville

Bowling

The Zoo

Local Parks

The Frozen Penguin
We also partner with Jacksonville and offer sign-ups for swimming lessons. We even transport your child to and from their lesson at Nichols Park.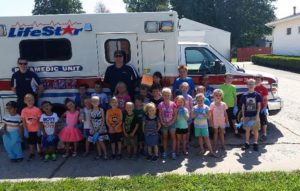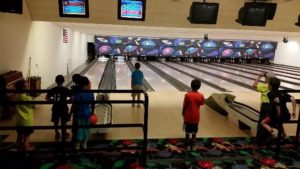 Enrollment fee pays for 12 months of the program and will need to be renewed each year.

All enrollment fees / registration fees are nonrefundable.
Summer Education Book (Kindergarten - 6th grade): $25.00
These books are optional. We offer 1 hour/day of education time to keep children learning through the summer so the information learned during the year isn't forgotten over summer break.
Full Time (3-5 days/week)
Part Time (2 or less days/week)
Prices are subject to change.

All accounts must be current before starting the Summer Program.

Each family is given 1 week free of charges if child is absent due to summer vacation. In order to receive the one week of no charges, the child cannot be in attendance. Please notify the school office of the week of vacation.
******************************************************************************************
Rates Effective as of Summer 2019